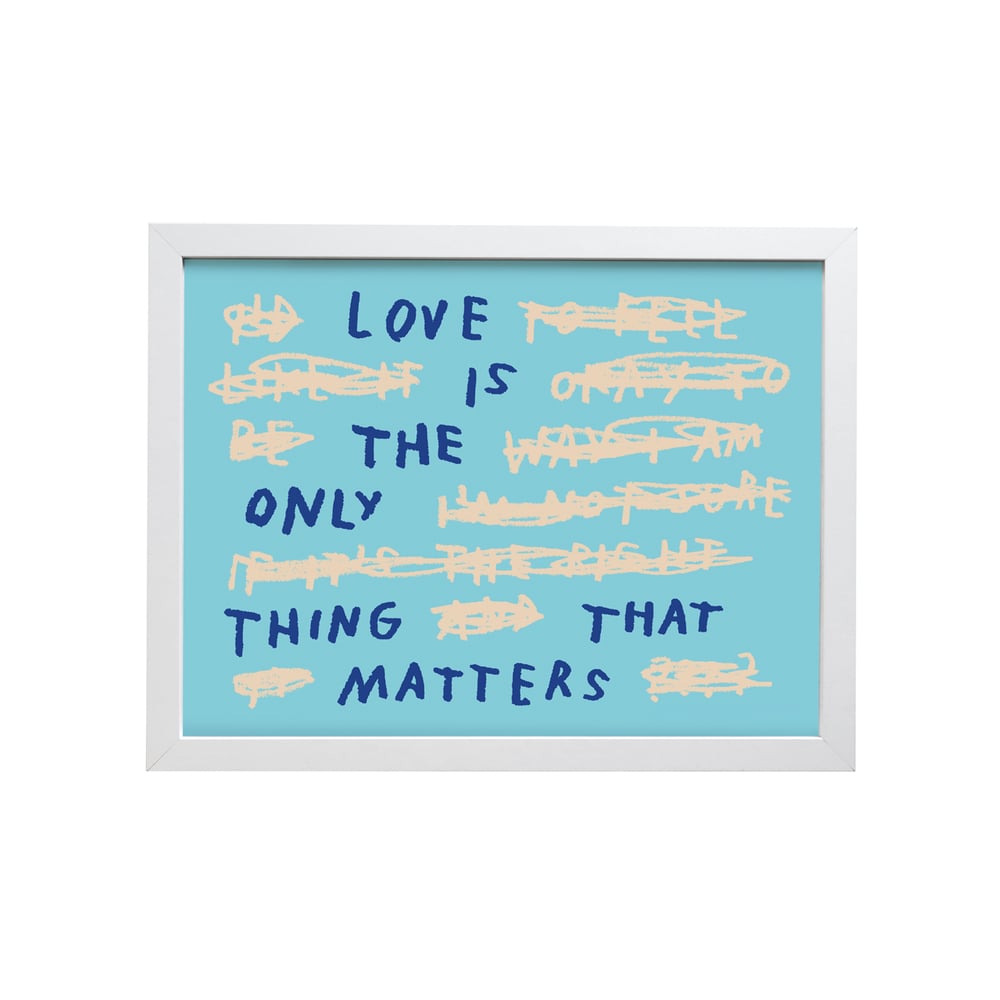 "LOVE IS THE ONLY THING THAT MATTERS" – original phrase reads "I'd love to feel like it is okay to be the way I am, only I'm not sure if it's the right thing and that it matters????" and then I went ahead and crossed out some of that negativity to focus on what really matters in life. It's not about who you are or who you think others are. It's about letting love rule your life and keep you on focus. Live your truth, focus on love over material things, and treat others like they're human beings deserving of love too (because they are).
24" x 18" print on on thick, durable, matte, archival, acid-free paper.
This product will ship separately from the rest of your order, and arrive in a sturdy mailing tube. If you'd like to frame it, I recommend one of these relatively cheap frames (frame pictured is this actual frame that I actually own).
Originally created from a conversation with Shauna Lewis for L'Oréal's #SignsOfPride campaign. I'll donate $10 per sale of this print to the Ali Forney Center.