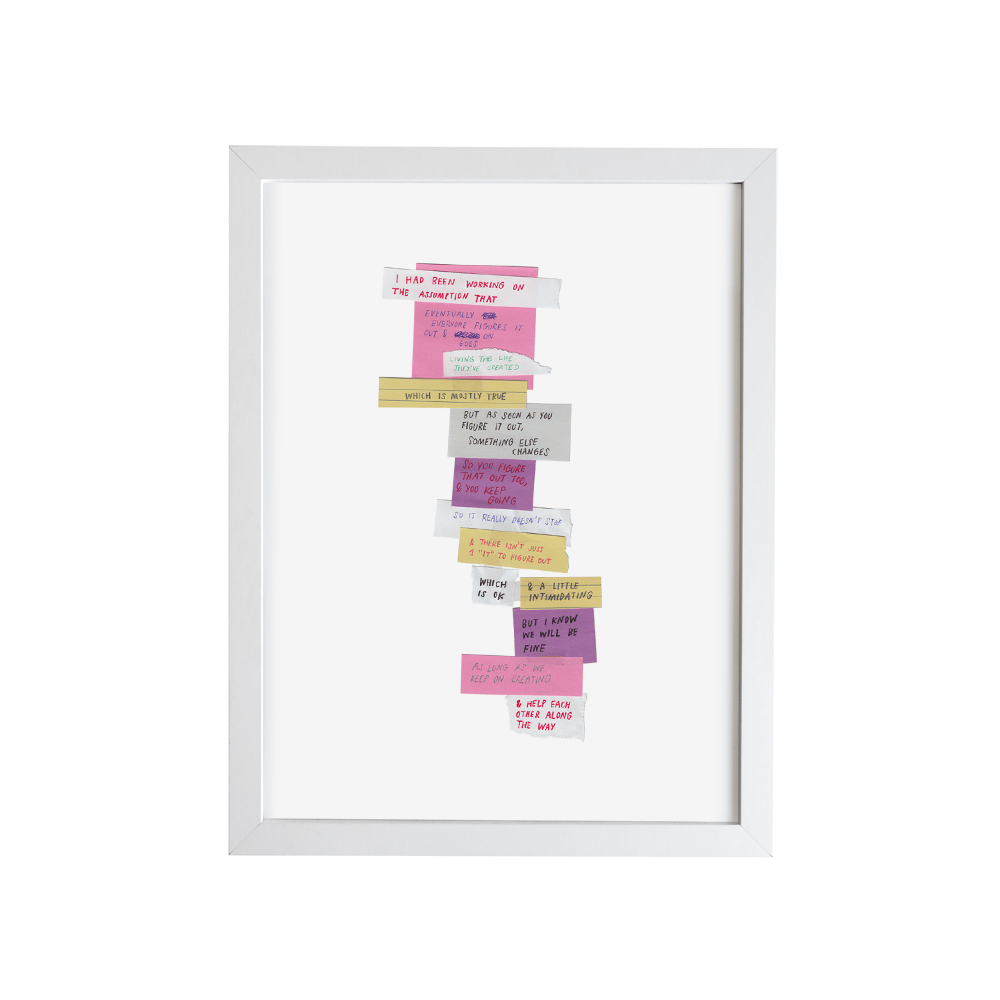 I had been working on the assumption that
eventually everyone figures it out & goes on
living the life they've created
which is mostly true
but as soon as you figure it out, something else changes
so you figure that out too, & you keep going
so it really doesn't stop
& there isn't just 1 "it" to figure out
which is ok
& a little intimidating
but i know we will be fine
as long as we keep on creating
& help each other along the way
Life is hard and surprising and you'll never "finish" or "get there" because there isn't an end to arrive at. Happiness isn't a place. Success doesn't guarantee anything. All you can do is enjoy your time, make the best of everything, and help others along the way.
This was originally created for Shabby Doll House, and is now available as an 18"x24" print on archival, acid-free matte paper. Which is great because that means the prints are nicer than the scrap paper I originally created it on.
18x24" print on on thick, durable, matte, archival, acid-free paper.
This product will ship separately from the rest of your order, and arrive in a sturdy mailing tube. If you'd like to frame it, I recommend one of these relatively cheap frames (frame pictured is this actual frame that I actually own).